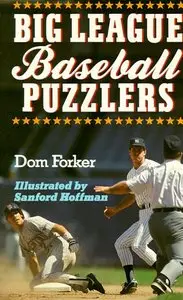 Dom Forker, "Big League Baseball Puzzlers"
St er ling | 1991 | ISBN: 0806973374 | 128 pages | Djvu | 1,1 MB
These challenging game situations have stumped players, managers–and even umpires! Some are real and some are hypothetical, but each of these 40 tough calls is in the megaleague rule book. There are dozens of great drawings, too.
Download