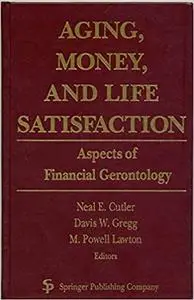 Neal E. Cutler, Davis W. Gregg, M. Powell Lawton, "Aging, Money, and Life Satisfaction: Aspects of Financial Gerontology"
English | 1992 | ISBN: 082617700X | 189 pages | PDF | 7 MB
Boettner Institute of Financial Gerontology, Bryn Mawr, Pennsylvania. Papers from various Boettner Institute symposia, exploring the influence of economic issues on aging. Sociological orientation. DNLM: Aged - congresses. Economics - congresses.