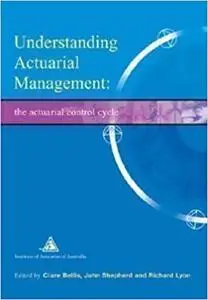 Clare Bellis, "Understanding Actuarial Management: The Actuarial Control Cycle, 2nd Edition"
English | 2010 | ISBN: 0858130718 | 462 pages | PDF | 54.9 MB
Understanding Actuarial Management: the actuarial control cycle is essential reading for actuarial students and other professionals seeking an insight into how actuaries manage future financial risk within dynamic economic and social systems. In this book and CD-ROM, a number of prominent actuaries provide refreshing and practical insights into the application of actuarial theory to real-world problems. Actuaries combine skills from mathematics, statistics, economics and finance to forecast future financial outcomes. Whilst traditionally based in life insurance and retirement savings, actuaries now work across general insurance, investment management, health financing, banking, energy markets, and the environment. The Actuarial Control Cycle is a framework which actuaries use to assess, evaluate and manage risk, where there is uncertainty of future events. Elements of the Cycle include: Assessing Risk, Valuing Liabilities, Managing Solvency and Capital, Product Design and Pricing, Constructing and Monitoring Investment Portfolios, and all in the context of Regulation and Professionalism.