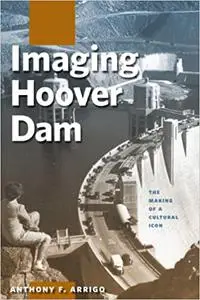 Anthony F. Arrigo, "Imaging Hoover Dam: The Making of a Cultural Icon"
English | ISBN: 087417953X | 2014 | 320 pages | EPUB | 16 MB
The mighty Hoover Dam, starting as a dream of land developers and farmers, became the most ambitious civil engineering project of the Great Depression. This landmark in the middle of the Mojave Desert, holding back the largest man-made lake in America, also became, like Mount Rushmore or the Empire State Building, a visual and cultural icon. The power and meanings of this icon came not through a single image but via myriad visual representations, in government propaganda, advertising, journalism, and art. Even before it was built, these images were used to shape the public's perception of the project and frame the dam as the linchpin to an expanding American economic empire in the desert Southwest.
Anthony F. Arrigo has researched a wide array of primary sources and archival materials to trace the project from its earliest representations in illustrations to the documentary photography of its construction and later depictions of the structure in commercial promotions, fine art photography, and paintings. Analyzing Hoover Dam through the trajectory of imagery across several decades, rather than the narrative of its construction, illuminates the underlying cultural and ecological imperatives in the drive to build it, including the influence of religious doctrine and the American agrarian movement. Arrigo also discusses various portrayals of laborers, women, minority groups, nature, and technology in this imagery. In time, the visual icon of power and domination was commercialized to sell cars, vacations, and more.
Read more