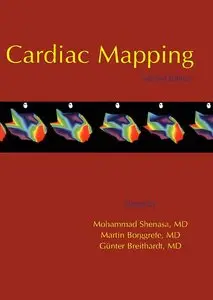 Cardiac Mapping, 2nd edition by Mohammad Shenasa and Martin Borggrefe
English | ISBN-10: 0879934042 | 2003 | PDF | 841 pages | 59,3 mb
O'Connor Hospital, San Jose, CA. Text offers a comprehensive overview of cardiac mapping. Involves the technical advancements in noncontact and nonfluoroscopic mapping techniques which lead to the appropriate treatment of many arrhythmias.
For cardiologists, electrophysiologists, and rhythmologists. Halftone illustrations.
2nd edition. DNLM: Electrocardiography.
My nickname -
interes