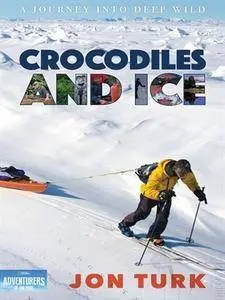 Jon Turk, "Crocodiles and Ice: A Journey into Deep Wild"
ISBN: 0889823235 | 2016 | EPUB | 320 pages | 2 MB
Crocodiles and Ice recounts Jon Turk's journey from suburban Connecticut into Deep Wild, an ancient passage, repeated—in one form or another—a zillion times, and ignored just as often.
It is a storyteller's passage of discovery, full of high adventure and humor on his multiple award-winning Ellesmere Circumnavigation, as well as on expeditions in the jungles and oceans of the Solomon Islands, on the Himalayan plateau, and across the mountains of northern British Columbia. Throughout all these expeditions, Crocodiles and Ice explores a Consciousness Revolution toward a personal, spiritual, and reciprocal relationship with the planet—even as our oil-soaked, internet-crazed, consumer-oriented society rushes rapidly and recklessly into massive and catastrophic climate change. He invites his readers to listen to our ancestors, a wolf that lingers, a Siberian shaman, a Chinese bicycle nomad, a lonely Tlingit warrior laying down to die in a storm, and the landscapes themselves.
Because beyond technological marvels and imagined responsibility, there lies a glorious and sustainable lifestyle that is based—not on consumerism and consumption—but on Deep Wild as a place of solace, sanity, and hope.