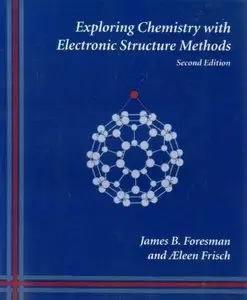 James B. Foresman, AEleen Frisch, "Exploring Chemistry With Electronic Structure Methods: A Guide to Using Gaussian"
1996 | pages: 348 | ISBN: 0963676938 | DJVU | 9,8 mb
Exploring Chemistry with Electronic Structure Methods serves as an introduction to the capabilities of and procedures for this variety of computational chemistry. It is designed to teach you how to use electronic structure modeling to investigate the chemical phenomena of interest to you. This work was developed using the Gaussian series of computational chemistry programs for all of its specific examples and exercises (specifically Gaussian 94). Other program(s) could be substituted, provided that the necessary features and capabilities were available.
My Links