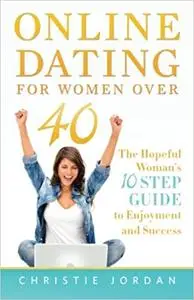 Christie Jordan, "Online Dating For Women Over 40: The Hopeful Woman's 10 Step Guide to Enjoyment and Success"
English | ISBN: 098901066X | 2013 | 224 pages | MOBI | 747 KB
This comprehensive guide is packed with practical advice for women who want the most positive results with online dating. It will teach you how to optimize your online presence with step-by-step, easy to use guidelines that cover the entire process, from choosing a dating site, to putting up a compelling profile that attracts the men you want, to the No-Fail Formula for arranging enjoyable first dates. You'll get realistic advice about personal security, money, safe sex, promoting your profile and knowing your must-haves and deal-breakers for your next relationship.
• Safe Sex • Weight, body size and Fitness • Monogamy • Money
Read more