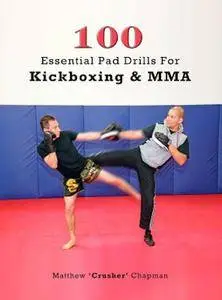 Matthew Chapman ''Crusher'' - 100 Essential Pad Drills For Kickboxing & MMA
Booklocker.com, Inc. | 2013 | ISBN: 1621419975 | English | 148 pages | PDF | 7.12 MB
100 Essential Pad Drills for Kickboxing & MMA includes all the fundamental pad drills needed to master the basics of both Kickboxing and MMA. It explains the how and why of pad holding and contains over 100 drills for improving punching, kicking, knees, elbows, clinching and ground & pound. The advanced section also includes drills for improving defense, counters and advanced tactics. Each drill is explained in detail with over 400 pictures and illustrations.