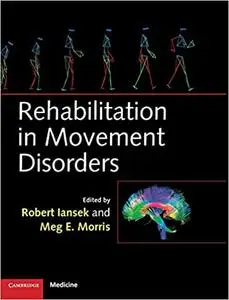 Robert Iansek, "Rehabilitation in Movement Disorders "
English | ISBN: 110701400X | 2013 | 268 pages | PDF | 9 MB
Movement disorders affect a growing patient population, but providing comprehensive care is extremely difficult. Several of these conditions are progressive and incurable; the basal ganglia has a complex role in movement control, with many potential malfunctions. This book focuses on rehabilitation approaches that have been developed and utilized internationally in an attempt to minimize impairment and maximize participation amongst these patients. Each chapter is written by movement disorder experts, rehabilitation specialists and health care professionals, giving a broad overview of current interventions and emphasizing the need for interdisciplinary management, focussing on deliverable outcomes. Common conditions such as Parkinson's disease, cerebral palsy, dystonia and Huntington's disease are comprehensively covered. This book gives neurologists, geriatricians and rehabilitation specialists an up-to-date, theoretically-based approach to managing movement disorders related to basal ganglia malfunction. Also valuable for physiotherapists, occupational therapists, speech pathologists, nurses and social workers seeking to develop and plan appropriate interventions.