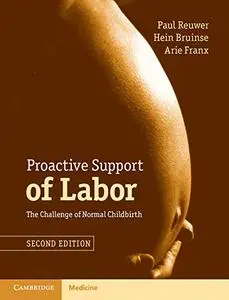 Proactive Support of Labor: The Challenge of Normal Childbirth, 2nd Edition by Paul Reuwer, Hein Bruinse, Arie Franx
2015 | ISBN: 1107426588 | English | 216 pages | EPUB/PDF (True) | 2 MB/4MB
The right for every woman to have a "natural" birth has been recognized for many years, yet surgical interventions continue to rise and, paradoxically, complaints and the degree of litigation for disappointing labor outcomes escalate. Proactive Support of Labor enhances professional skills by providing the expertise for preventing long labors - the root-cause of traumatic birth experiences and the cesarean pandemic. Step-by-step, evidence-based guidance on expert care and support during labor is given. Emphasis is placed on pre-labor education, personal attention, and well-defined birth planning – including strict diagnoses and timely corrective measures in abnormal labor – and constant audit of all procedures and outcomes. Striking a new balance between natural birth and intervention, and invariably enhancing women's satisfaction with the childbirth experience, the fully updated revision of this groundbreaking work will be essential reading for obstetricians, midwives, nurses, and trainees.