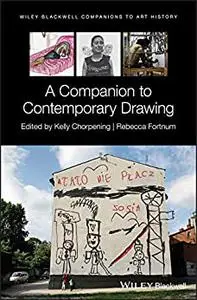 A Companion to Contemporary Drawing
English | 2020 | ISBN: 1119194547 | 547 Pages | EPUB (True) | 25 MB
A Companion to Contemporary Drawing explores how 20th and 21st century artists have used drawing to understand and comment on the world. Presenting contributions by both theorists and practitioners, this unique textbook considers the place, space, and history of drawing and explores shifts in attitudes towards its practice over the years. Twenty-seven essays discuss how drawing emerges from the mind of the artist to question and reflect upon what they see, feel, and experience.