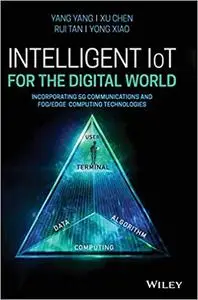 Intelligent IoT for the Digital World: Incorporating 5G Communications and Fog/Edge Computing Technologies
by Yang Yang
English | 2021 | ISBN: 1119593549 | 339 Pages | PDF | 11.37 MB
The Intelligent Internet of Things explores a unique type of Internet of Things (IoT) architecture, for example, the Web of Things (WoT) with its open character that breaks the barriers among various IoT vertical applications. The authors—noted experts on the topic—examine and compare key technologies from physical to platform level, especially the Narrow Band Internet of Things (NB-IoT) technology. They discuss applications with different data transmission requirements that are typical to IoT. The text also describes the requirements of WoT applications on 5G and includes detailed information on WoT technologies.