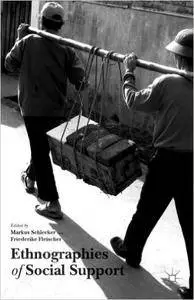 Markus Schlecker, Friederike Fleischer, "Ethnographies of Social Support"
English | 2013 | ISBN: 1137330961 | PDF | pages: 217 | 1.3 mb
Why do elderly choose to move away from their children so as to not receive their support? Using a number of case studies, contributors explore social support as a tool of mutuality, or maintaining relatedness and sharing feelings, rather than preventing or patching up problems. This book helps correct the dominant framework of deliberate action.