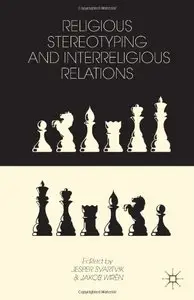 Religious Stereotyping and Interreligious Relations by Jesper Svartvik and Jakob Wirén
English | 2013 | ISBN: 1137344601 | 316 pages | PDF | 1,3 MB
Religion can heal, but it can hurt as well. This collection of essays addresses some key issues of religious stereotyping, prejudice, and discrimination, and considers a wide range of important topics which haunt our societies today.
When stereotyping becomes the oxygen we inhale, when it is so important to us that we cannot see how we can survive without it - what can and should we do? Twenty-two scholars from Australia, Europe, the Middle East and North America explore the anatomy of various forms of stereotyping and ways to oppose them.