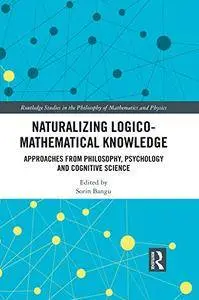 Naturalizing Logico-Mathematical Knowledge: Approaches from Philosophy, Psychology and Cognitive Science (Routledge Studies in the Philosophy of Mathematics and Physics) by Sorin Bangu
2018 | ISBN: 1138244104 | English | 314 pages | PDF/EPUB | 2 MB/3 MB
This book is meant as a part of the larger contemporary philosophical project of naturalizing logico-mathematical knowledge, and addresses the key question that motivates most of the work in this field: What is philosophically relevant about the nature of logico-mathematical knowledge in recent research in psychology and cognitive science? The question about this distinctive kind of knowledge is rooted in Plato's dialogues, and virtually all major philosophers have expressed interest in it. The essays in this collection tackle this important philosophical query from the perspective of the modern sciences of cognition, namely cognitive psychology and neuroscience. Naturalizing Logico-Mathematical Knowledge contributes to consolidating a new, emerging direction in the philosophy of mathematics, which, while keeping the traditional concerns of this sub-discipline in sight, aims to engage with them in a scientifically-informed manner. A subsequent aim is to signal the philosophers' willingness to enter into a fruitful dialogue with the community of cognitive scientists and psychologists by examining their methods and interpretive strategies.