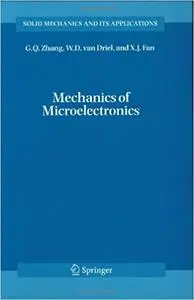 G.Q. Zhang, W.D. van Driel, X.J. Fan, "Mechanics of Microelectronics"
English | 2006 | ISBN: 9048172314, 140204934X | 580 pages | PDF | 21.7 MB
This book is written by leading experts with both profound knowledge and rich practical experience in advanced mechanics and the microelectronics industry essential for current and future development. It aims to provide the cutting edge knowledge and solutions for various mechanical related problems, in a systematic way. It contains important and detailed information about the state-of-the-art theories, methodologies, the way of working and real case studies.