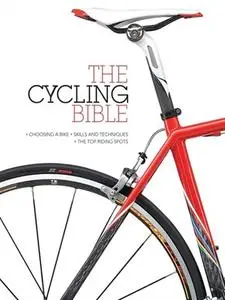 The Cycling Bible: The Complete Guide for All Cyclists from Novice to Expert by Robin Barton
English | ISBN: 1408130378 | 2011 | EPUB | 352 pages | 310 MB
Whether you are a novice, a mountain-bike enthusiast, a competitive cyclist or one who rides for fitness or pleasure, this book provides all you need to know to get the best out of your bike.
Beginning with the anatomy of the bicycle, it explains what to look for when buying a bike so that you get the right one for you, whether it be a folding bike, tandem, electric bike, track bike or BMX. There's plenty of information on the right kit - for women as well as men - and clear explanations to help you tackle maintenance and repair jobs with confidence. The basic principles of riding, negotiating cities and riding off-road are explained, and it also covers how to ride safely and comfortably.
For all those who want to take their cycling further, there's information on competitive riding and training, and even a stunning international touring section packed full of recommended rides in breathtaking locations.
Fun, inspiring, beautifully illustrated and easy to use, The Cycling Bible is the perfect companion for riders of every level, whatever they want from their bike.
My nickname -
interes