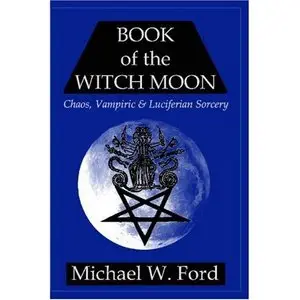 Book of the Witch Moon: Chaos, Vampiric & Luciferian Sorcery
Publisher: Succubus Publishing | pages: 146 | 2006 | ISBN: 1411681363 | PDF | 12,9 mb
We always advise our neophytes and initiates NOT to wake the Elder Gods, knowing full well that the best of them will rise to the bait and do so. The darkside glamour exerts a powerful charisma which every magician should explore and understand. Since the dawn of history the training of sorcerers and shamans has included a 'harrowing of hell', a knowledge and power quest into the subconscious underworld of unspeakable desires and fears, and for good reason. Any repressed desire will claw its way out of the dungeon at an inappropriate time or at an unguarded moment if left unacknowledged and unsolved. Thus religious people have a propensity to commit exactly those enormities which their religion specifically forbids.