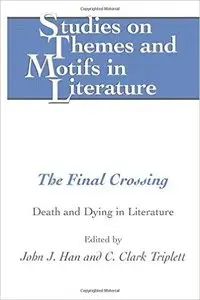 John J. Han, C. Clark Triplett, "The Final Crossing: Death and Dying in Literature"
2015 | ISBN-10: 1433130157 | 254 pages | PDF | 10 MB
Since ancient times, writers and poets have grappled with death, dying, grief, and mourning in their works. The Final Crossing: Death and Dying in Literature compiles fifteen in-depth, scholarly, and original essays on death and dying in literature from around the globe and from different time periods. Written from a variety of critical perspectives, the essays target both scholars and serious students. Death and dying is an important area of study for a variety of disciplines, including psychology, psychiatry, sociology, gerontology, medical ethics, healthcare science, health law, and literary studies. The Final Crossing is a landmark compendium of academic essays on death and dying in literary texts, such as the Iliad, Hayy ibn Yaqzan, Hamlet, The Secret Garden, and The Grapes of Wrath. This collection of essays not only brings an international flavor, but also a unique angularity to the discourse on thanatology. The novelty of perspectives reflects the diverse cultural and intellectual backgrounds of the contributors. This diversity opens up a fresh conversation on a number of age-old questions related to "the final crossing." In this volume, readers will find an intriguing array of topics for further reflection and research.