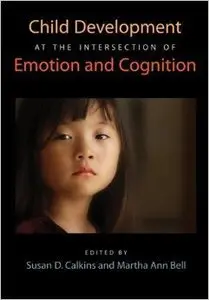 Susan D. Calkins and Martha Ann Bell, "Child Development at the Intersection of Emotion and Cognition"
English | ISBN: 143380686X | 2010 | 261 pages | PDF | 16 MB
Developmental theorists have long speculated that emotion and cognition are inseparable components of the developmental process. Some even suggest that the two components are fully integrated by school age. Yet, despite considerable theoretical work describing this interaction, relatively little empirical work has been conducted on the subject. This volume addresses the codevelopment of emotional and cognitive processes by integrating theoretical and empirical work on these processes. The first part of the book demonstrates the codependence of emotional and cognitive processes, noting that both processes are clearly necessary for successful regulation of thought and behavior and that children with early adjustment difficulties often have deficits in both types of processing. The second part considers possible neurological and genetic mechanisms for the emotion-cognition link. Finally, the last part explores implications for clinical and educational research, highlighting atypical emotional and cognitive processing and its effect on adjustment in academic and social settings.