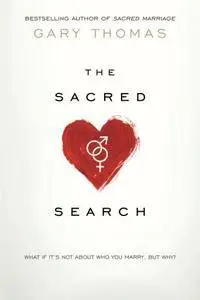 The Sacred Search: What If It's Not about Who You Marry, But Why? by Gary Thomas
English | 2013 | ISBN: 1434704890 | 256 pages | EPUB | 1,3 MB
In The Sacred Search, best-selling author Gary Thomas returns to the topic that has made him famous: how to make a spectacular marriage. Now, though, Thomas asks: How can single readers benefit from the idea that God designed marriage not to make them happy but to make them holy? The Sacred Search will help readers see that looking for "the one" isn't what dating is all about after all—it's about something far greater.