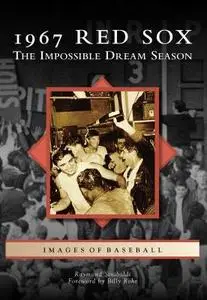 1967 Red Sox: The Impossible Dream Season (Images of Baseball)
By Raymond Sinibaldi
English | 2014 | ISBN : 1439644659 | 128 pages | AZW3 | 18.56 MB
The Impossible Dream became a fitting moniker for the Boston Red Sox season of 1967, a summer that still evokes memories of a time that united a city and transformed a franchise. Led by 1967 MVP Carl Yastrzemski and Boston's first Cy Young Award winner, Jim Lonborg, the youngest Red Sox team since the days of Babe Ruth went from ninth to first place in what remains the closest pennant race in baseball history. Tony Conigliaro, Rico Petrocelli, George Scott, Reggie Smith, Billy Rohr, Jerry Adair, and their teammates became household names to the Fenway Faithful as they carried the Red Sox to their first World Series in 21 years under manager Dick Williams.
Baseball historian and author Raymond Sinibaldi watched with his dad as their Red Sox captured the American League pennant at Fenway Park. Since that day, he has collected photographs, slides, and memorabilia from that season. The vast majority of the photographs come from his personal collection.