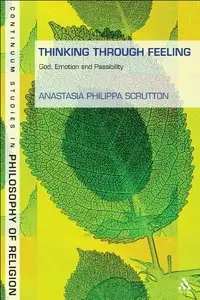 Thinking Through Feeling: God, Emotion and Passibility by Anastasia Philippa Scrutton
English | 2011 | ISBN: 1441162755, 1623560713 | 240 pages | PDF | 2 MB
Contemporary debates on God's emotionality are divided between two extremes. Impassibilists deny God's emotionality on the basis of God's omniscience, omnipotence and incorporeality. Passibilists seem to break with tradition by affirming divine emotionality, often focusing on the idea that God suffers with us.
Contemporary philosophy of emotion reflects this divide. Some philosophers argue that emotions are voluntary and intelligent mental events, making them potentially compatible with omniscience and omnipotence. Others claim that emotions are involuntary and basically physiological, rendering them inconsistent with traditional divine attributes.
Thinking Through Feeling: God, Emotion and Passibility creates a three-way conversation between the debate in theology, contemporary philosophy of emotion, and pre-modern (particularly Augustinian and Thomist) conceptions of human affective experience. It also provides an exploration of the intelligence and value of the emotions of compassion, anger and jealousy.
My nickname -
interes