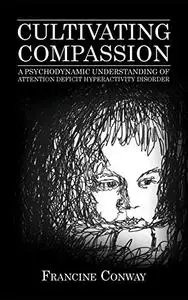 Cultivating Compassion: A Psychodynamic Understanding of Attention Deficit Hyperactivity Disorder by Francine Conway
2017 | ISBN: 1442273003, 1442269642 | English | 208 pages | PDF | 5.6 MB
Cultivating Compassion offers an effective and highly sensitive psychodynamic approach for working with ADHD children and their parents. Conway seamlessly interweaves theory and practice to present a step-by-step guide to psychodynamic treatment that focuses on facilitating compassionate relationships with ADHD children. Also exploring neuropsychological and behavioral approaches, this text offers a balanced and inclusive analysis that will appeal to therapists with or without psychodynamic orientations and encourage them to go beyond observable behaviors to address underlying emotional hurts and conflicts. Therapists will be able to explore, understand, and facilitate the development and resolution of inner psychic matters that are pertinent to the ADHD child's mental health. Comprehensive and insightful, Cultivating Compassion is an ideal guide for practitioners, social workers, mental health counselors, and those in training.