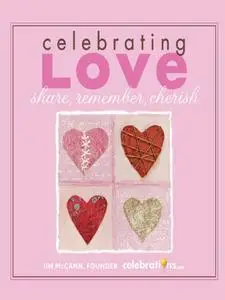 Jim McCann, "Celebrating Love: Share, Remember, Cherish"
English | 2011 | pages: 80 | ISBN: 1449402623 | EPUB | 4,5 mb
Celebrating Love follows Celebrating Mom in a new gift series from 1-800-flowers.com and celebrations.com founder Jim McCann.
Reinforcing the 1-800-flowers.com and celebrations.com philosophy of helping customers express, connect, and celebrate, McCann balances the practical with the inspirational, and the poignant with the profound, inside this collection of authentic love stories. Full-color drawings illustrate the book throughout and are interspersed with meaningful quotes and little-known facts about love and affection. Divided into four sections based on the distinct seasons of love, Celebrating Love features 150 entries, including:
* Spring: "Love that is not madness is not love." –Pedro Calderon de la Barca
* Summer: Meeting you was fate. Becoming your friend was a choice. Falling in love with you was beyond my control. Becoming your wife was my fairy tale come true.
* Fall: The Geography of Love
* The oldest love song in existence, whose origin is from somewhere between the Tigris and Euphrates rivers, was written 4,000 years ago.
* Nevada issues 120,000 marriage licenses a year.
* Winter: I love you, my forgetful wife. Who knew that love not only lasts longer than memory, but that it continues to grow?
My Link