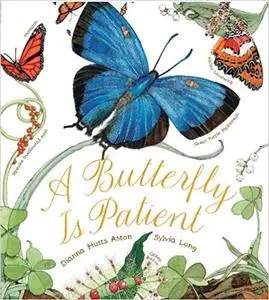 Dianna Hutts Aston, Sylvia Long, "A Butterfly Is Patient"
English | 2015 | ISBN: 145214124X, 0811864790 | 40 pages | EPUB | 3.2 MB
The creators of the award-winning An Egg Is Quiet and A Seed Is Sleepy have teamed up again to create this gorgeous and informative introduction to the world of butterflies. From iridescent blue swallowtails and brilliant orange monarchs to the worlds tiniest butterfly (Western Pygmy Blue) and the largest (Queen Alexandra's Birdwing), an incredible variety of butterflies are celebrated here in all of their beauty and wonder. Perfect for a child's bedroom bookshelf or for a classroom reading circle!