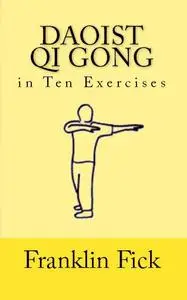 Franklin Fick - Daoist Qi Gong in Ten Exercises
English | ISBN: 1453883231 | 54 pages | EPUB | March 26, 2011 | 256.69 KB
Daoist Qi Gong emphasizes a harmony between movement and stillness. The 10 Exercises of this Set are relatively easy to learn yet give a tremendous benefit to the body. A main feature of this Qi Gong set is the Meditation Stance. This posture which is a variation of Wuji Zhan Zhuang (Standing Meditation) is very effective for cultivating the body's energy or Qi. Each exercise starts from this stance and returns to it. Practicing these exercises help to keep the body's energy flowing freely, keep the joints strong and flexible, strengthen the legs and waist, and benefit all the internal organs. This Qi Gong set also helps to regain and maintain the flexibility and mobility of the spine.