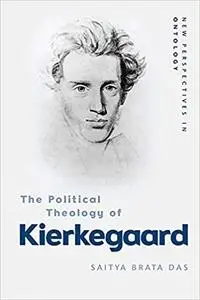 The Political Theology of Kierkegaard (New Perspectives in Ontology) by Saitya Brata Das
English | April 14, 2020 | ISBN: 1474474136 | 160 pages | PDF | 0,5 MB
Saitya Brata Das argues that in Kierkegaard's work we find a radical eschatological critique, not only of the liberal-humanist pathos of modernity but also the political theology of Carl Schmitt, that seeks to legitimise the sovereign power of the state by an appeal to a divine or theological foundation. Relating Kierkegaard's notion of 'Christianity without Christendom' to the Schellingian eschatological critique of sovereignty, he shows how Schelling's insistence on the eschatological difference between religion and politics is transformed and further intensified in Kierkegaard's critique of historical reason. Such an exception without sovereignty, Das argues, is the very task of our contemporary time.
My nickname -
interes