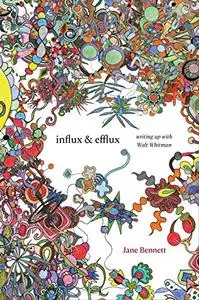 Influx and Efflux: Writing Up with Walt Whitman by Jane Bennett
2020 | ISBN: 147800830X, 1478007796 | English | 224 pages | PDF | 8 MB
In influx & efflux Jane Bennett pursues a question that was bracketed in her book Vibrant Matter: how to think about human agency in a world teeming with powerful nonhuman influences? "Influx & efflux"—a phrase borrowed from Whitman's "Song of Myself"—refers to everyday movements whereby outside influences enter bodies, infuse and confuse their organization, and then exit, themselves having been transformed into something new. How to describe the human efforts involved in that process? What kinds of "I" and "we" can live well and act effectively in a world of so many other lively materialities? Drawing upon Whitman, Thoreau, Caillois, Whitehead, and other poetic writers, Bennett links a nonanthropocentric model of self to a radically egalitarian pluralism and also to a syntax and style of writing appropriate to the entangled world in which we live. The book tries to enact the uncanny process by which we "write up" influences that pervade, enable, and disrupt us.