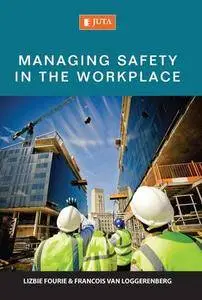 Managing Safety in the Workplace
Juta | English | 2016 | ISBN-10: 1485121094 | 99 pages | PDF | 4.72 mb
By Fourie Lizbie
The management of safety in the workplace remains a relevant topic of discussion even after all the years since workplace safety became a priority. This book sees a discussion of the essence of workplace safety, accountability within organisations, health and safety practices and safety control measures. Finally, this book takes a look at safety recognition and reward systems within organisations and how these systems promote safe work practices.
Contents Include:
Chapter 1: Managing safety in a workplace
Chapter 2: Accountability & Responsibility for Safety, Health & Environment (SHE)
Chapter 3: health and Safety Practices
Chapter 4: Safety Control Measures & Techniques
Chapter 5: Safety Recognition & Award Systems
Of Interest and Benefit to:
Safety management students, managers and business owners, safety officers and practitioners will find value in this book.
Key Benefits:
Learning outcomes and key terms guide students and practitioners through the information in this book. Informative to both seasoned and newly appointed safety practitioners. Information is applicable to all types of organisations.