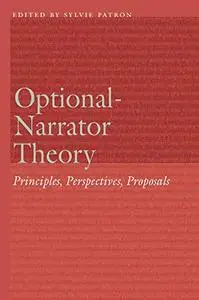 Optional-Narrator Theory: Principles, Perspectives, Proposals (Frontiers of Narrative) by Sylvie Patron
2021 | ISBN: 1496223373 | English | 318 pages | PDF | 6 MB
Twentieth-century narratology fostered the assumption, which distinguishes narratology from previous narrative theories, that all narratives have a narrator. Since the first formulations of this assumption, however, voices have come forward to denounce oversimplifications and dangerous confusions of issues. Optional-Narrator Theory is the first collection of essays to focus exclusively on the narrator from the perspective of optional-narrator theories.
Sylvie Patron is a prominent advocate of optional-narrator theories, and her collection boasts essays by many prominent scholars—including Jonathan Culler and John Brenkman—and covers a breadth of genres, from biblical narrative to poetry to comics. This volume bolsters the dialogue among optional-narrator and pan-narrator theorists across multiple fields of research. These essays make a strong intervention in narratology, pushing back against the widespread belief among narrative theorists in general and theorists of the novel in particular that the presence of a fictional narrator is a defining feature of fictional narratives. This topic is an important one for narrative theory and thus also for literary practice.
Optional-Narrator Theory advances a range of arguments for dispensing with the narrator, except when it can be said that the author actually "created" a fictional narrator.