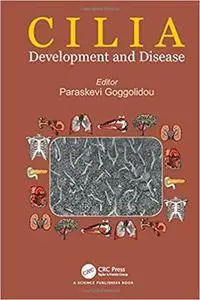 Paraskevi Goggolidou, "Cilia: Development and Disease"
2018 | ISBN-10: 1498703682 | 250 pages | PDF | 24 MB
This book highlights the diverse roles of cilia in human development and disease. Although research has concentrated on the role of cilium in each organ, no effort has been made to bring this information together and relate it to the various human diseases. This book changes that by gathering all the expertise that has been acquired on primary cilia and translating it into a medical and research context that will be of interest to postgraduate students, researchers, physicians, and scientists.