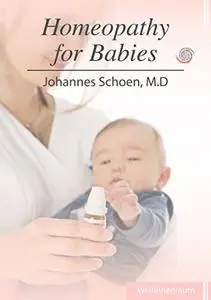 Johannes Schoen M.D., E.S. Dempsey, "Homeopathy for Babies"
English | 2016 | ISBN: 1507133006 | EPUB | pages: 102 | 0.1 mb
Many complaints of infancy can easily be treated with homeopathy. Johannes Schön, M.D., gives practical advice on several topics related to birth and early childhood, including breastfeeding, colic, teething, skin ailments, fever, coughs and colds.
Homeopathy for Babies is easy to read and understand; it is short and comprehensive, reflecting Dr. Schön's two decades of experience as a medical doctor specializing in homeopathic and naturopathic health.