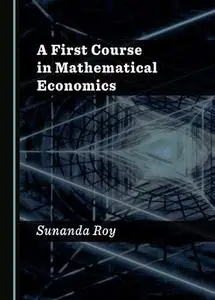 A First Course in Mathematical Economics by Sunanda Roy
2020 | ISBN: 152754723X | English | 364 pages | PDF | 9 MB
The book studies a set of mathematical tools and techniques most necessary for undergraduate economics majors as they transition from largely non-technical first-year principles courses into calculus-based upper-level courses in economics. The books presentation style places more emphasis on the intuition underlying the mathematical concepts and results discussed and less on proofs and technical details. Its discussion topics have been chosen in terms of their immediate usefulness for beginners, while examples and applications are drawn from material that is familiar from introductory economics courses.