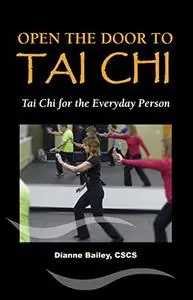 Open the Door to Tai Chi . . Tai Chi for the Everyday Person
by Dianne Bailey CSCS
English | 2021 | ISBN: 1532302460 | 106 pages | PDF | 14.22 MB
The benefits of Tai Chi are numerous and should be available to the Everyday Person. Dianne Bailey will help you "open the door" and begin to understand the basics of Tai Chi and how learning it can help you improve the quality of your everyday life. This simple, easy to read book focuses on the basics and underlying principles of the Yang Style 24 short form and highlights the personal stories of "everyday people" who have benefited from Tai Chi.