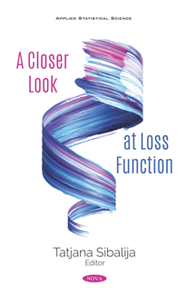 A Closer Look at Loss Function
by Tatjana V. Sibalija
English | 2020 | ISBN: 1536165409 | 250 Pages | True PDF | 6.2 MB
The quality loss function, introduced by Japanese engineer, statistician and scientist Dr. Genichi Taguchi in the 1980s, is still one of the most interesting topics in applied industrial statistics and quality engineering and management, which presented a paradigm shift in quality loss and product, process and/or system quality conception. Taguchi emphasized a proactive approach toward quality in terms of embedding quality requirements into the design of product, process and/or system, which highly influenced today's quality approaches such as the 'quality-by-design' concept strongly demanded in the era of the fourth industrial revolution that we are currently facing. This book contributes to a further development, extension and application of the Taguchi's quality loss concept, aiming to overcome limitations of the traditional quadratic quality loss function and to address complex demands and circumstances in a dynamic and globalized contemporary industrial sector. It presents essential issues and heterogeneous complementary aspects of the quality loss function, including the theoretical background and advances as well as different application studies.
If you want to support my blog, then you can buy a premium account through any of my files (i.e. on the download page of my book). In this case, I get a percent of sale and can continue to delight you with new books!