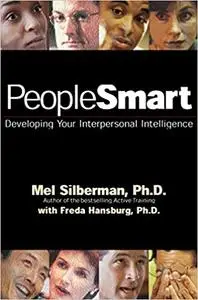 Melvin L. Silberman, Freda Hansburg, "PeopleSmart: Developing Your Interpersonal Intelligence"
English | 2000 | ISBN: 1576750914 | 272 pages | MOBI | 0.43 MB
WE ARE ALL in the people business because we deal with other people all the time. But do you sometimes reach out to others only to find your efforts misunderstood or rejected? Do you wish your relationships with people close to you were more harmonious and fulfilling? PeopleSmart is a practical guide for anyone who asks these questions, which means most of us at some time or other. It reveals a powerful plan for making your relationships more productive and rewarding-whether they are with a supervisor and coworkers or a spouse, relatives, and friends-by developing your interpersonal intelligence.