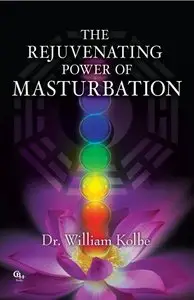 The Rejuvenating Power of Masturbation by Dr. William Kolbe and Manuel Alemán
English | 2011 | ISBN: 1580180280 | ISBN-13: 9781580180283 | 98 pages | EPUB | 0,8 MB
The Rejuvenating Power of Masturbation documentary DVD provides an overview of fascinating historical, cultural, practical, and medical perspectives on masturbation. Additionally, there is an open classroom discussion of masturbation and sexuality, affirming the varied ways that masturbation can improve our mental, physical, and emotional health, as well as cultivate self-love and a deeper, more conscious appreciation of life.
The finale of the documentary is an aesthetically-produced guided practice session incorporating Taoist-Hindu methods on how to channel sexual energy and stimulate six major body organs while experiencing valley orgasms.