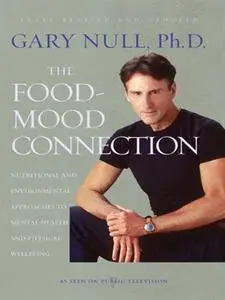 The Food-Mood Connection: Nutrition-based and Environmental Approaches to Mental Health and Physical Wellbeing by Gary Null, Amy McDonald
English | ISBN: 1583227881, 1583220313 | 2008 | EPUB | 595 pages | 1,4 MB
Now, at a time when the effects of nutrition on mental health are becoming increasingly recognized and accepted by the general public, comes a completely revised tome from an early advocate of the subject: The Food-Mood Connection, by bestselling health and nutrition expert Gary Null, who was affectionately dubbed "the new Mister Natural" by Time magazine. Drawing from up-to-the-minute research and patient testimonials, Null reveals how alternative, nutrition-based approaches can effectively treat many mental disorders, chronic conditions, and a variety of commonly misdiagnosed organic conditions. With participation from more than sixty-five alternative practitioners, this edition includes new chapters, protocols for health, updates on topics ranging from alcoholism and depression to food allergies and PMS, plus revised supplementary sections on Prozac and autism.
My nickname -
interes