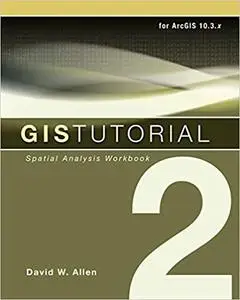 David W. Allen, "GIS Tutorial 2: Spatial Analysis Workbook"
English | 2016 | ISBN: 1589484533 | EPUB | pages: 344 | 31.7 mb
GIS Tutorial 2: Spatial Analysis Workbook provides hands-on exercises for intermediate-level GIS users to build problem-solving and analysis skills. A companion to the concepts in The Esri® Guide to GIS Analysis book series, GIS Tutorial 2 gives experience with various spatial analysis methods, including location analysis; change over time, location, and value comparisons; geographic distribution; pattern analysis; and cluster identification. This edition has been updated for ArcGIS 10.3 for Desktop. Downloadable data is available on the Esri Press Book Resources web page, esripress.esri.com\bookresources. Additional resources are available for instructors.