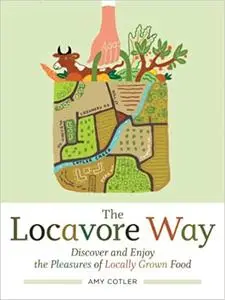 Amy Cotler, "The Locavore Way: Discover and Enjoy the Pleasures of Locally Grown Food"
English | 2009 | ISBN: 1603424539 | 160 pages | EPUB | 4.3 MB
Eating food grown close to home is not only tasty, but comes with great benefits for the health of your family, your local community, and the environment. Learn how and where to find local foods, how to eat locally on a tight budget, what questions to ask at the farmers' market, and how to grow your own food in small spaces. With shopping tips and simple guides to preparing what's in season, The Locavore Way makes eating locally as simple as it is delicious.