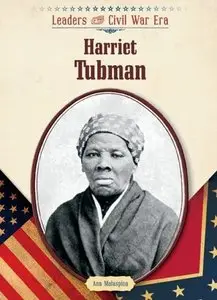 Harriet Tubman (Leaders of the Civil War Era)
Publisher: Chelsea House Publications | ISBN: 1604133031 | edition 2009 | PDF | 120 pages | 3,89 mb
Born Araminta Ross, Harriet Tubman was a former slave who became an abolitionist and a spy for the Union army during the Civil War. Tubman is most famous for rescuing more than 70 runaway slaves by using a network of safe houses owned by other abolitionists known as the Underground Railroad. She had escaped a harsh life in Maryland, where she worked first as a child nurse and then a field hand. After escaping to Philadelphia at the age of 29, Tubman immediately returned to Maryland to rescue her family. She faced great danger as she was hunted by the law, but her uncanny ability to find food and shelter during these hazardous missions meant she never lost any of her charges. Later, Tubman worked as a nurse, scout, cook, and spy for the Union army and continued to fight for the rights of women everywhere.