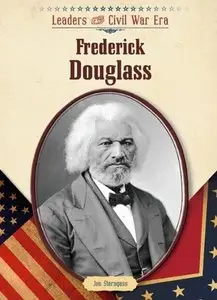 Frederick Douglass (Leaders of the Civil War Era)
Publisher: Chelsea House Publications | ISBN: 1604133066 | edition 2009 | PDF | 158 pages | 3,98 mb
Born a slave in Maryland, Frederick Douglass became one of the best orators and statesmen in America. He worked as a houseboy and a field hand, experiencing some of the harshest conditions of any slave. Although it was unlawful to teach slaves how to read, Douglass learned from neighborhood boys and paid them with food. Seven years after he escaped slavery and moved North, Douglass published the first of his three autobiographies, "Narrative of Frederick Douglass: An American Slave". Douglass became a newspaper editor, a political activist, and a representative and spokesperson for the rights of African Americans. He believed in equal rights for all people, whether black, white, woman, man, Native American, or recent immigrant. He lived through the Civil War, the end of slavery, and the beginning of segregation.