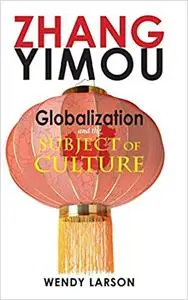 Wendy Larson, "Zhang Yimou: Globalization and the Subject of Culture "
English | ISBN: 1604979755 | 2017 | 440 pages | PDF | 24 MB
Zhang Yimou is one of the most famous filmmakers of China, as well as one of the most controversial. Long the object of intense discussion and critique in China, Zhang's approach can express a highly stylized and crafted aesthetics, a documentary, daily-life feel, or a historically rich sense of tragedy and sometimes comedy. The director of some twenty feature films, Zhang also is known for other projects, including work as a cinematographer and actor, and directing the opening ceremonies of the 2008 Beijing Olympics. As a prominent member of the pioneering Fifth Generation of film directors that began working after the Maoist period, Zhang's unique aesthetics garnered global attention.
In this first critical study of films by Zhang Yimou in English, Wendy Larson plumbs the larger field of debate to suggest thought-provoking ways of thinking about the films and their relationship to Chinese culture. Arguing that the films do not appease Westerners but rather incorporate within themselves an understanding of how culture is changing under globalization, the book interprets the films' emphasis on performance under coercion, the duplicity of display, and action under constraint. It investigates themes of gazing and being gazed upon, and behavior under duress, connecting these notions with implications on power, sovereignty, justice, and Chinese modernity. Larson argues that the films do not uncritically promote nationalism as some argue, but rather that they probe the possibilities for and limitations of culture in a globally situated China. A substantial bibliography that provides references for the overall discussion is included.
Zhang Yimou: Globalization and the Subject of Culture is an important book for film scholars and for scholars of Chinese culture and history.