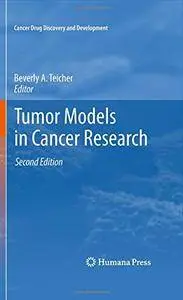 Tumor Models in Cancer Research (Cancer Drug Discovery and Development) by Beverly A. Teicher
English | 2011 | ISBN: 1607619679 | 693 Pages | PDF | 16.33 MB
The past 6 years since the first edition of this book have seen great progress in the development of genetically engineered mouse (GEM) models of cancer. These models are finding an important role in furthering our understanding of the biology of malignant disease. A comfortable position for GEM models in the routine conduct of screening for potential new therapeutics is coming more slowly but is coming. Increasing numbers of genetically engineered mice are available, some with conditional activation of oncogenes, some with multiple genetic changes providing mouse models that are moving closer to the human disease.