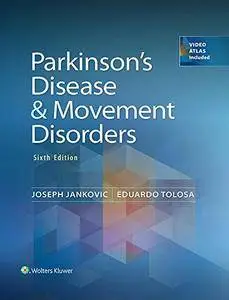 Parkinson's Disease and Movement Disorders 6th Edition, Kindle Edition
by Joseph Jankovic
English | 2015 | ISBN: 1608311767 | 593 Pages | PDF | 56 MB
Trusted as the leading text in the field, Parkinson's Disease and Movement Disorders, 6th Edition, brings you fully up to date with new developments in this rapidly-changing subspecialty. International experts provide thorough coverage of basic science and clear guidance for your day-to-day clinical challenges – from innovative medical and surgical treatments to new drug delivery systems and recent discoveries in genetics, plus much more. In addition, an extensive online video atlas demonstrates movement and posture abnormalities, as well as unique and unusual phenomenology.