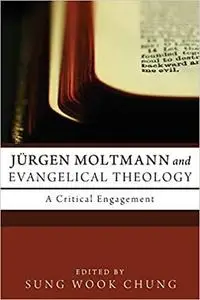 Jürgen Moltmann and Evangelical Theology: A Critical Engagement by Sung Wook Chung
English | May 4, 2015 | ISBN: 1610978900 | 270 pages | AZW3 | 0,524 Mb
Jürgen Moltmann is now regarded as one of the most influential theologians since Karl Barth. However, evangelical engagement with Moltmann has been hesitant and deficient. This book fills the gap. Ten respected evangelical theologians engage with Moltmann's theology in a mature, dynamic, and critical manner, seeking to appropriate from it in a discerning manner. The contributors include Sung Wook Chung, Kurt Anders Richardson, Veli-Matti Kärkäinen, Stephen N. Williams, and Timothy Bradshaw. This book is an excellent demonstration of intellectual confidence and respectability of robust evangelical theology.
"An informative and exciting collection of essays on Jürgen Moltmann's theology. Written from an evangelical perspective, they raise central questions and probing criticisms. But more importantly, they show the promise and significance of Moltmann's theology for all Christians. This volume is exemplary in that it explores dialogue between evangelical theology and Jürgen Moltmann in a way that is of interest for everyone."
–Francis Schüssler Fiorenza
Stillman Professor of Roman Catholic Theological Studies
Harvard Divinity School
"A series of essays that present careful examination of Moltmann's publications. The authors review and evaluate Moltmann's thinking on key systematic theological categories from the confessional stance of evangelicalism. This is a stimulating read."
–from the Foreword by M. Daniel Carroll R.
Distinguished Professor of Old Testament
Denver Seminary
Sung Wook Chung is Associate Professor of Theology at Denver Seminary, Littleton, Colorado. He is the author of Admiration and Challenge: Karl Barth's Theological Relationship with John Calvin (2002) and editor of Karl Barth and Evangelical Theology (2008) and John Calvin and Evangelical Theology (2009).