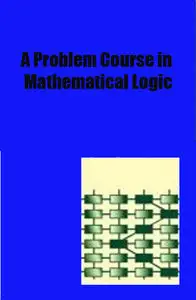 Stefan Bilaniuk, "A Problem Course in Mathematical Logic"
English | 2009 | ISBN: 1616100060 | 166 pages | PDF | 1,3 MB
A Problem Course in Mathematical Logic is intended to serve as the text for an introduction to mathematical logic for undergraduates with some mathematical sophistication. It supplies definitions, statements of results, and problems, along with some explanations, examples, and hints. The idea is for the students, individually or in groups, to learn the material by solving the problems and proving the results for themselves. The book should do as the text for a course taught using the modified Moore-method.