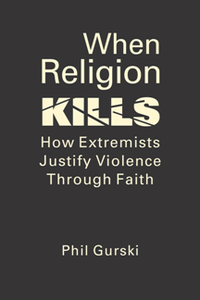 When Religion Kills : How Extremists Justify Violence Through Faith
by Phil Gurski
English | 2020 | ISBN: 1626378487 | 189 Pages | PDF | 1.9 MB
Christian fundamentalists. Hindu nationalists. Islamic jihadists. Buddhist militants. Jewish extremists. Members of these and other religious groups have committed horrific acts of terrorist violence in recent decades. How is this possible? How do individuals use their religious beliefs to justify such actions? How do they manipulate the language and symbols of their faith to motivate others to commit violence in the name of the divine? Phil Gurski addresses these essential questions as he explores violent extremism across a broad range of the world's major religions.
If you want to support my blog, then you can buy a premium account through any of my files (i.e. on the download page of my book). In this case, I get a percent of sale and can continue to delight you with new books!